InstaTurf Has You Covered
Patent Pending InstaTurf® Soft Armor solutions come in two distinct products; Shearforce™ 10 and Shearforce™ 12. These hybrid-turf instant armoring products reduce risk by virtually eliminating erosion under very high-flow conditions from the first day of installation. ShearForce 10 is designed to protect in most erosion situations whereas ShearForce 12 is designed for the highest-flow areas. See the specs for exact specifications and usage recommendations.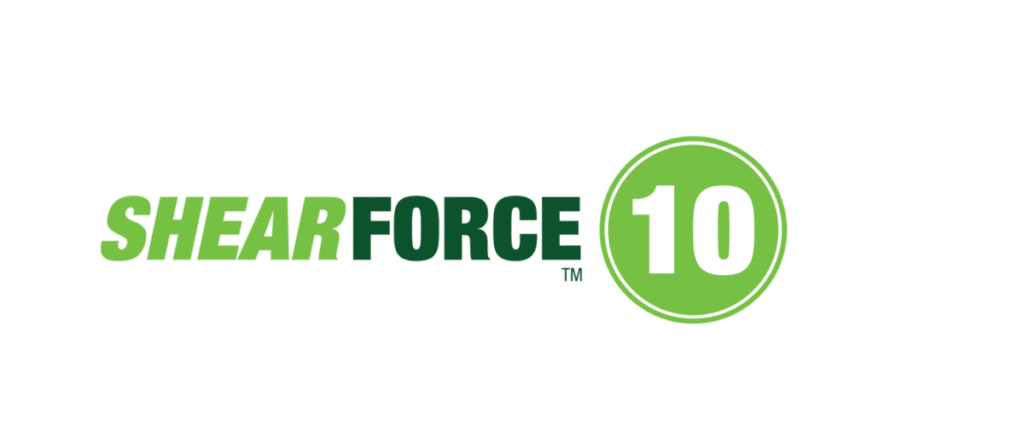 The ideal product for most high-flow situations. This hybrid turf product will perform equal to 24″- 30″ rock upon installation and even better once vegetation grows through it.
A specialty application product designed for outfalls and other areas prone to extreme scouring. A thick ballast has been added to our patent-pending, grass-like hybrid turf to keep InstaTurf in place.
Weight matters, not only when it comes to ease of installation, but also when it comes to total carbon footprint.

One truckload of InstaTurf will cover 26,000sf and that product weight will be about 5 tons. When you compare that to rock rip rap, you are less than 1% of the weight to cover the same area.
Delivering 4,220 tons of rock also requires multiple dump trucks and all of the fuel that goes with that.
Your customers want their project to look great from the minute the installation is complete.
A standard TRM usually requires six to 12 months for vegetation to grow through it. However, InstaTurf looks like green grass from the moment it is installed – and it promotes the growth of real vegetation at a much more rapid pace than any TRM.
Prices are going up on everything these days, so finding a less expensive alternative that performs as well is a win-win.
Depending on where your site is located in relation to a quarry we find that most sites can save over 50% total vs rock riprap. That savings comes from transportation, labor and product cost. 
You still get the performance of 30″ rock from day one, plus the beauty of a grass like look and the added protection of vegetative growth. 
But, don't call it a TRM...
Since the InstaTurf® Soft Armor products most closely resemble a traditional TRM, it would be easy to lump them into that category…until you understand how they work. Then you quickly realize that these products deserve a category all their own. These "hybrid-turf instant armor mats" are easy to install like conventional TRMs, but have the added benefits of immediate rock-like erosion protection with the look of natural grass from day one of installation. You'll wonder why it took so long to create this solution that secures like rock and is easy to install like a TRM…just don't call it a TRM.
Immediate Armoring
>3x Erosion Protection
Simple Installation
Aesthetically Pleasing
50%+ Typical Cost Savings
Premier InstaTurf Dealers
Do you need pricing or other information on availability or installation? Contact one of our authorized dealers. Click onthe button to find the dealer in your area.